Modern Chiropractic Care
State of the Art chiropractic techniques to ensure advanced spinal correction. Our spinal correction methods are safe, comfortable and effective.
---
Corrective Exercises
We create unique exercises for each patient to continue the spinal correction process at home. Our 'blueprint' exercises and stretches strengthen balance, help correct improper alignment and promote overall health.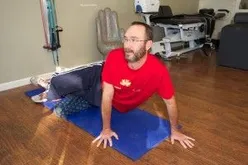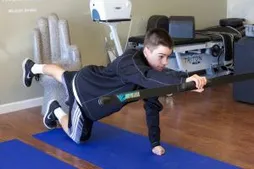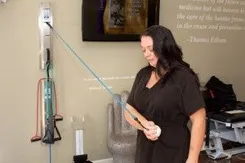 ---
Lifestyle Advice and Nutritional Counseling
To ensure lasting correction and to avoid aggravation of your specific health challenge, we offer coaching services. You want to live life to the fullest and we want to help you achieve that goal. To enhance your return to optimal health, we provide specific recommendations on nutritional supplements and healthy food choices based on your individual needs.
---
Shockwave Therapy
ESWT (Extracorporeal Shock Wave Therapy) uses high energy audible acoustic sound waves deliver energy into targeted tissues. It can be used to treat pseudarthrosis, tendon attachment disorders, delayed wound healing and myofascial pain syndrome. Shin splints, rotator cuff syndromes, plantar fasciitis, golfer's/tennis elbow and more typically respond in 3-6 treatments.
---
Vibration Therapy
At Cann Chiropractic we use vibration training to burn calories, engage muscles and help increase your metabolism. Our "Basic 10" training program is a ten minute whole body training session designed to build and tone muscle.
---
Massage
Our office offers individually tailored massage and muscular therapy to meet your specific needs. This natural conservative treatment offers a host of benefits including pain relief, increased blood circulation and range of motion recovery.
---
Spinal Decompression
Spinal decompression is an effective, non-surgical way to alleviate back and neck pain. During the process of spinal decompression, pressure is applied to decompress your spine, intervertebral discs and joints and your spinal muscles are stretched.
---
Spinal and Postural Screenings
To ensure proper diagnosis and care of your chiropractic needs, we offer posture and spinal screenings, as well as custom-tailored plans to ensure overall health and well-being.
---
Regenerative Medicine
The field of regenerative medicine has seen its share of advancements in the last decade.